How To Save On Wedding Flowers: 20 Ways to Save on Budget
Wedding flowers can be a huge expense when it comes to planning your dream wedding! From the bridal bouquets, to the boutonnieres, to the centerpieces for the reception, the cost of florals can quickly add up. Many brides, when looking to cut costs for their wedding, look for alternative solutions for their wedding flowers to…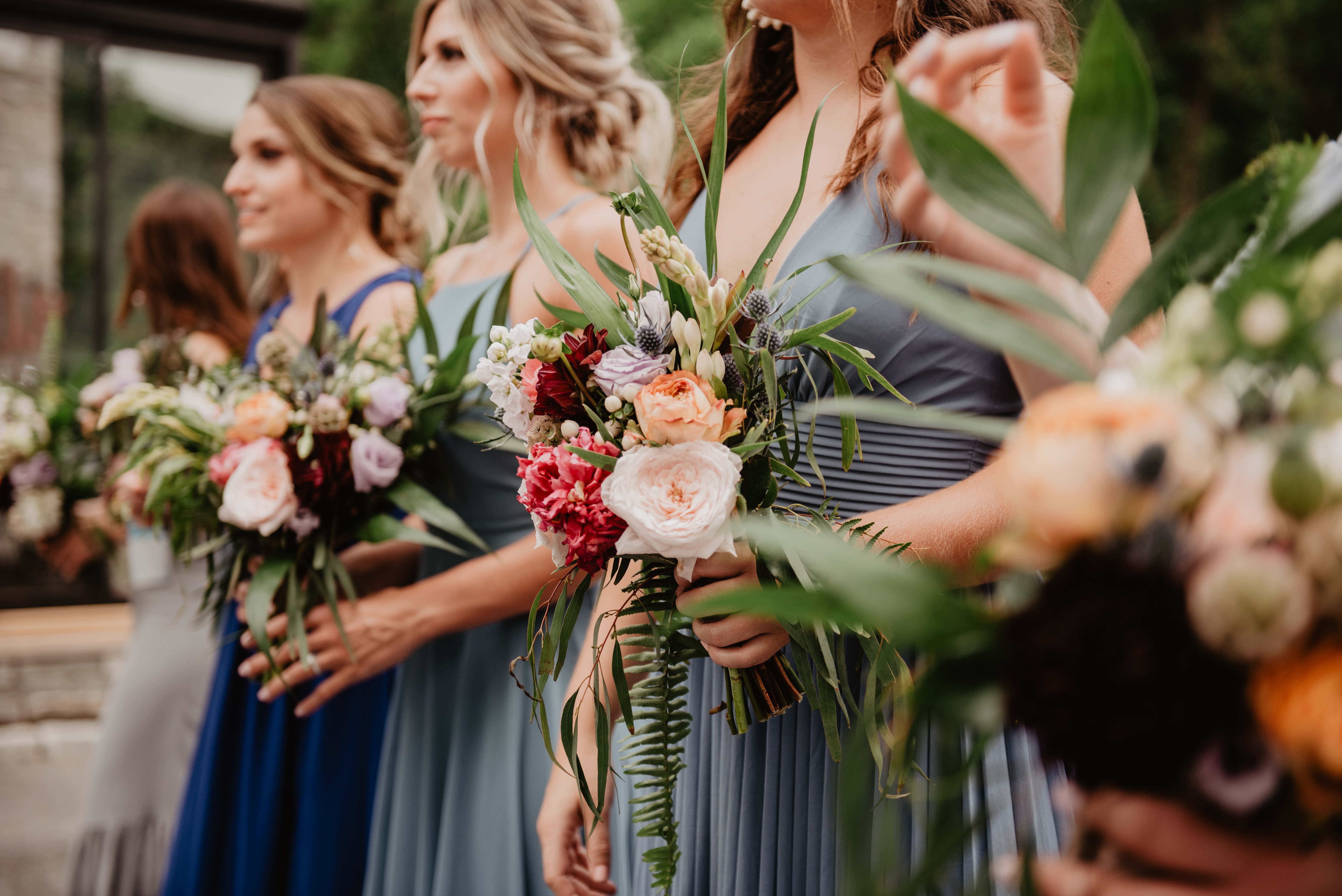 Wedding flowers can be a huge expense when it comes to planning your dream wedding! From the bridal bouquets, to the boutonnieres, to the centerpieces for the reception, the cost of florals can quickly add up. Many brides, when looking to cut costs for their wedding, look for alternative solutions for their wedding flowers to help them save money.
Fortunately, there are plenty of clever and creative ways to help you find inexpensive wedding flowers for your big day. Read on for twenty of our best ways to obtain affordable wedding flowers!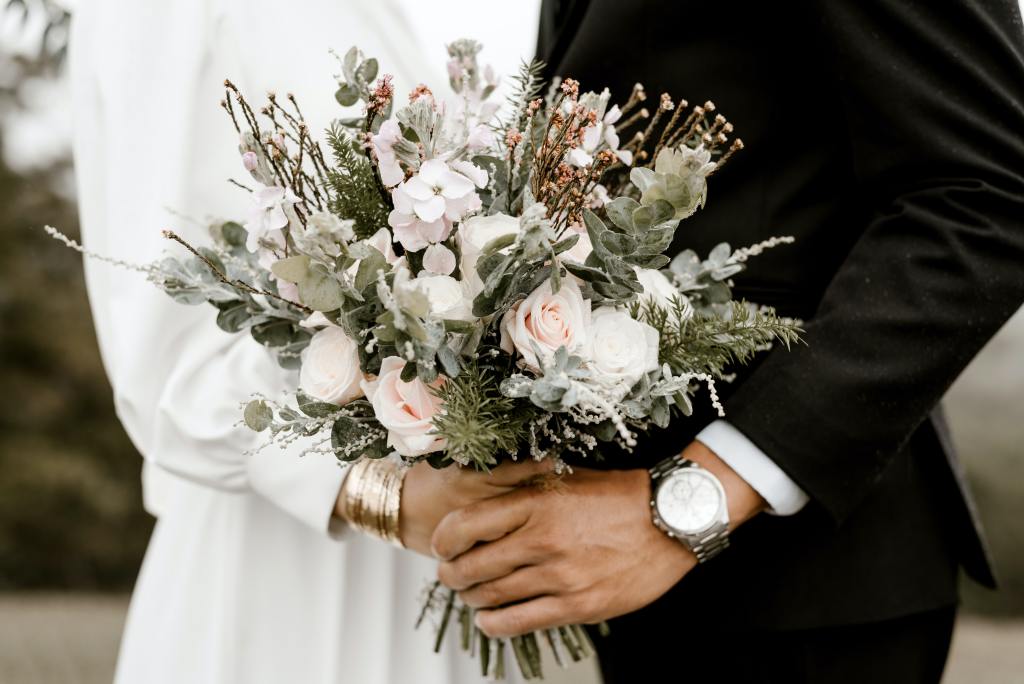 1. Create a realistic budget.
The most important way to save money on wedding flowers is to create a budget for your floral arrangements that is realistic. Be sure to conduct research to find out the average cost of flowers in your area. Consider how many bouquets and corsages you will need, including your bouquet, bridesmaid bouquets, corsages for the groomsmen, bouquets for the tables, and any other wedding florals you want to include.
2. Keep an open mind.
You may find out that your top choice of florals is more expensive than you anticipated! Remain open minded, so that you are open to trying different types of arrangements that may help you save on your budget.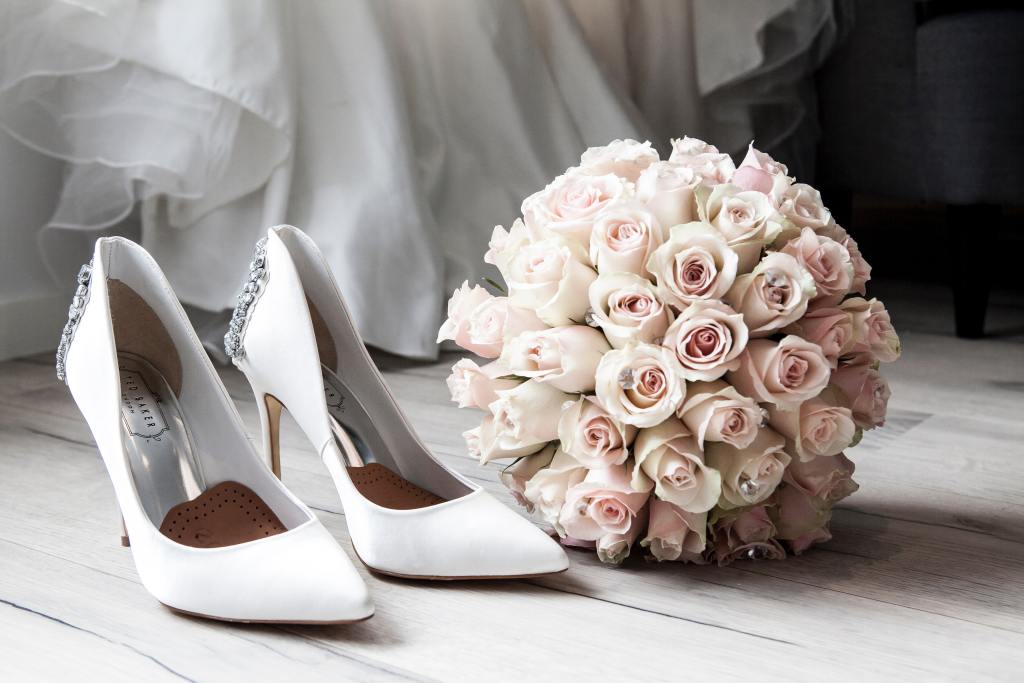 3. Choose an affordable color palette.
Sticking with a monochromatic color palette can be a great way to save money, and it also helps simplify the choices you have to make for your wedding.
4. Do a lot of online research.
Search for money saving tips on the internet, and be sure to create inspiration boards on Pinterest that feature budget-friendly blooms. You never know what money-saving ideas you may come across when you search for inspiration!
5. Buy wholesale.
If you have less than three different types of flowers, consider buying your flowers in bulk from a wholesale wedding florist. This can be a great way to cut corners while still producing a beautiful bouquet.
6. Shop pre-arranged discount designer bouquets.
You can shop around on websites like The Bouqs Co. for pre-arranged bouquets. This is a great way to save money!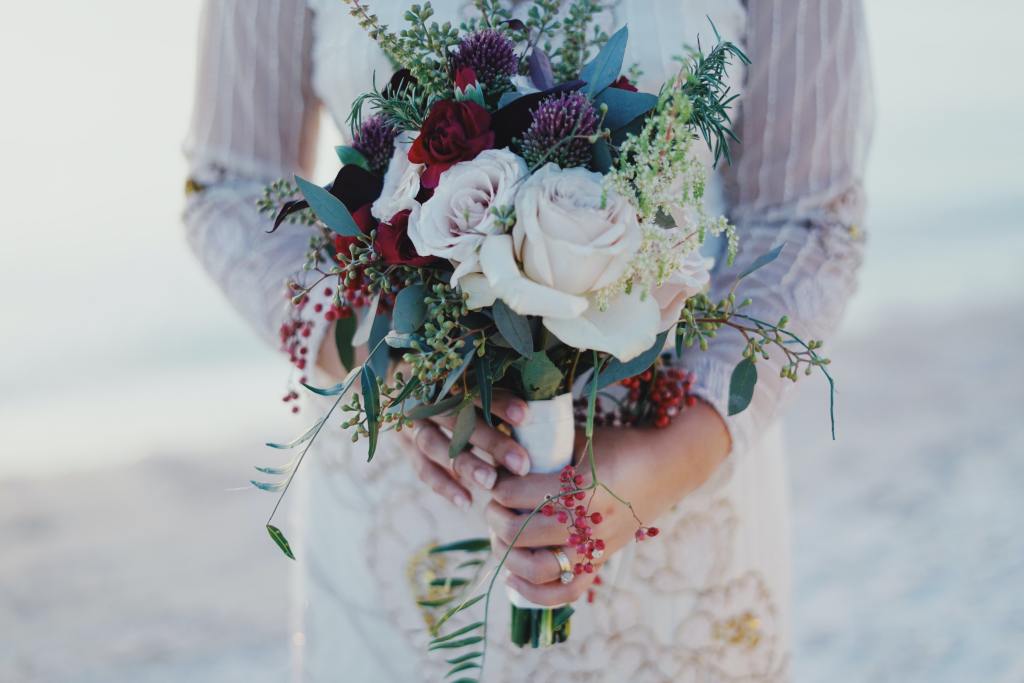 7. Ask to cut transportation costs.
Many times, the quote from the wedding florist involves the cost of transporting the flowers to your desired location. Find out if they will allow you to pick up the flowers yourself, rather than transport them. This can seriously cut down on the cost.
8. Choose in-season flowers.
Flowers that are in-season tend to be much less expensive, as off-season flowers are expensive to grow and obtain, and the price will reflect that.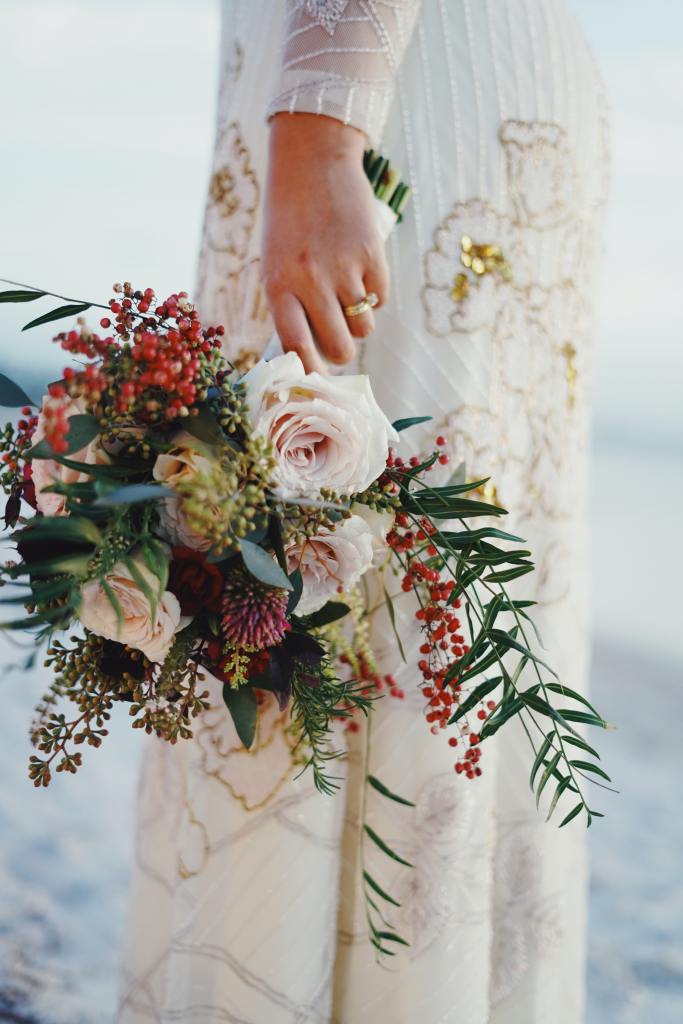 9. Find a mix of expensive and inexpensive blooms.
If you are interested in a more expensive flower, pair it with less expensive flowers to cut costs. You can even opt to have the expensive flower in your bridal bouquet, while filling the bridesmaid bouquets with the less expensive blooms.
10. Fill the space with large statement blooms.
Opt for large and inexpensive flowers for your centerpieces. Think roses, sunflowers, gerbera daisies, and more.
11. Fill in your arrangements with greenery.
You can save money by adding a lot of green to your arrangements. Think green fern or ivy, which add a lot of elegance at a low cost. Green arrangements are also quite trendy when it comes to rustic weddings.
12. Do your own arrangements.
Are you a DIYer, or is someone in your bridal party great at DIY? Consider creating your floral arrangements yourself! You can even make it a group activity among your bridesmaids. Pick wildflowers to use as filler and pick up your larger blooms from the supermarket or local farm stand a few days before the wedding. Store the bouquets and arrangements in a refrigerator to keep them fresh before use.
13. Thrift your vases.
Ahead of the wedding, scour the thrift store for vases that will make perfect centerpieces. You can even get crafty and use paint and other DIY techniques to give them a personalized touch. Look on Pinterest to get ideas!
14. Take advantage of candles.
Add some candles to your centerpieces! This is an inexpensive way to fill them out and add extra drama without adding to your flower budget.
15. Decorate with dry flowers.
Using dried florals to decorate for your wedding is a great way to cut costs. As an added bonus, they will last longer and can be put aside to help you treasure the memory of your special day.
16. Reuse bridal party bouquets.
Consider reusing your ceremony flowers as decorations for the reception. This allows your bridal party a break from keeping track of their bouquets! Simply place the bouquets in beautiful vases and arrange them at various locations at the reception.
18. Grow a wedding garden.
This is a little more labor intensive, but if you are handy with gardening, you could grow the flowers needed for your bouquet. Be sure to plan well in advance, and pick florals that thrive in your particular region. You can grow some truly beautiful wildflowers or garden roses that will add an extra special touch to your big day!
19. Consider an alternative to carrying a bouquet.
If you're really interested in saving money, opt to carry something else besides a bouquet. You could carry a bouquet of feathers, a special memento that has meaning to you and your future spouse, or even a fur muff if the wedding is in the winter.
20. Skip Boutonnieres and Corsages Altogether
One way to save money on wedding flowers is to skip using boutonnieres and corsages on the groomsmen. People aren't likely to notice that they are even missing!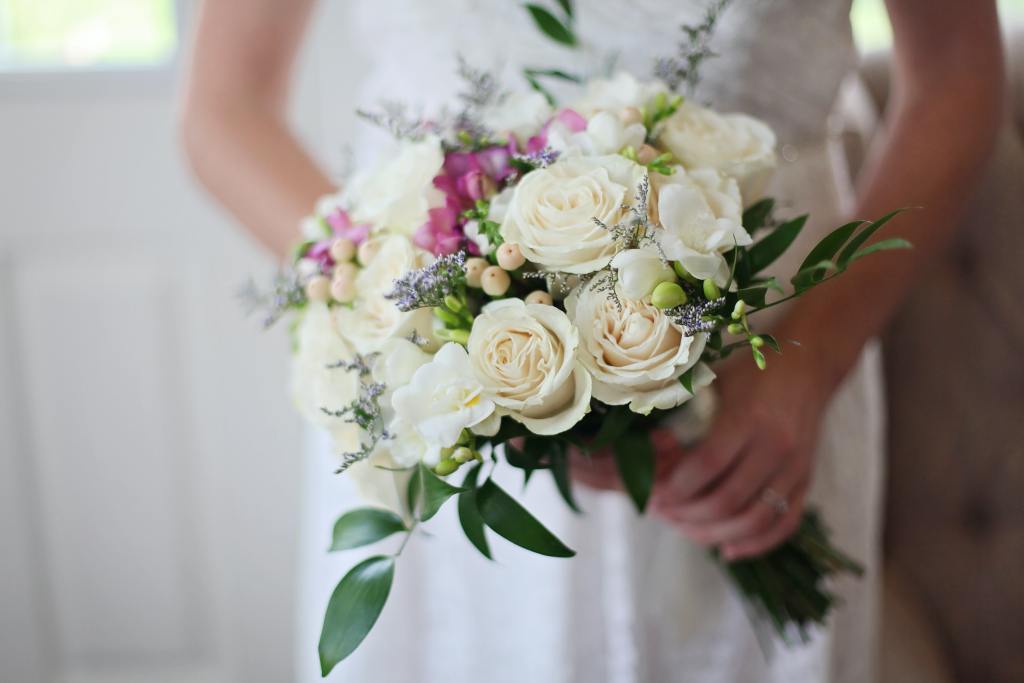 FAQs
What is the cheapest way to preserve a wedding bouquet?
Hang your bouquet upside down and allow it to dry out. You can then store your dried out flowers in a beautiful display case or box.
What is a reasonable amount to spend on wedding flowers?
The average cost of wedding flowers in 2022 was about $2,400. You can cut this cost down by following our tips above!
What are the most expensive and least expensive wedding flowers?
The most expensive flowers are stephanotis, gardenias, Casablanca lilies, hydrangeas, lily of the valley, and peonies. The least expensive are roses and freesias.
Sources
https://onefabday.com/how-to-save-money-on-your-wedding-flowers/
https://www.weddingwire.com/wedding-ideas/5-ways-to-save-money-on-wedding-flowers
https://www.wedding-spot.com/blog/how-to-save-money-on-wedding-flowers
https://fiftyflowers.com/blogs/wedding-flowers/wedding-flowers-on-a-budget-15-ways-to-save-on-flowers
https://www.bridalguide.com/planning/wedding-budget/wedding-flowers-cost
https://www.theknot.com/content/average-cost-wedding-flowers