Plated vs. Buffet Wedding: Which Style of Catering to Choose
If you are planning your perfect wedding, one of the exciting things you will get to do is plan the perfect menu for your big day. This delicious task leads to a question: do I want to opt for a formal plated dinner, or should I serve a buffet style reception for my guests? The…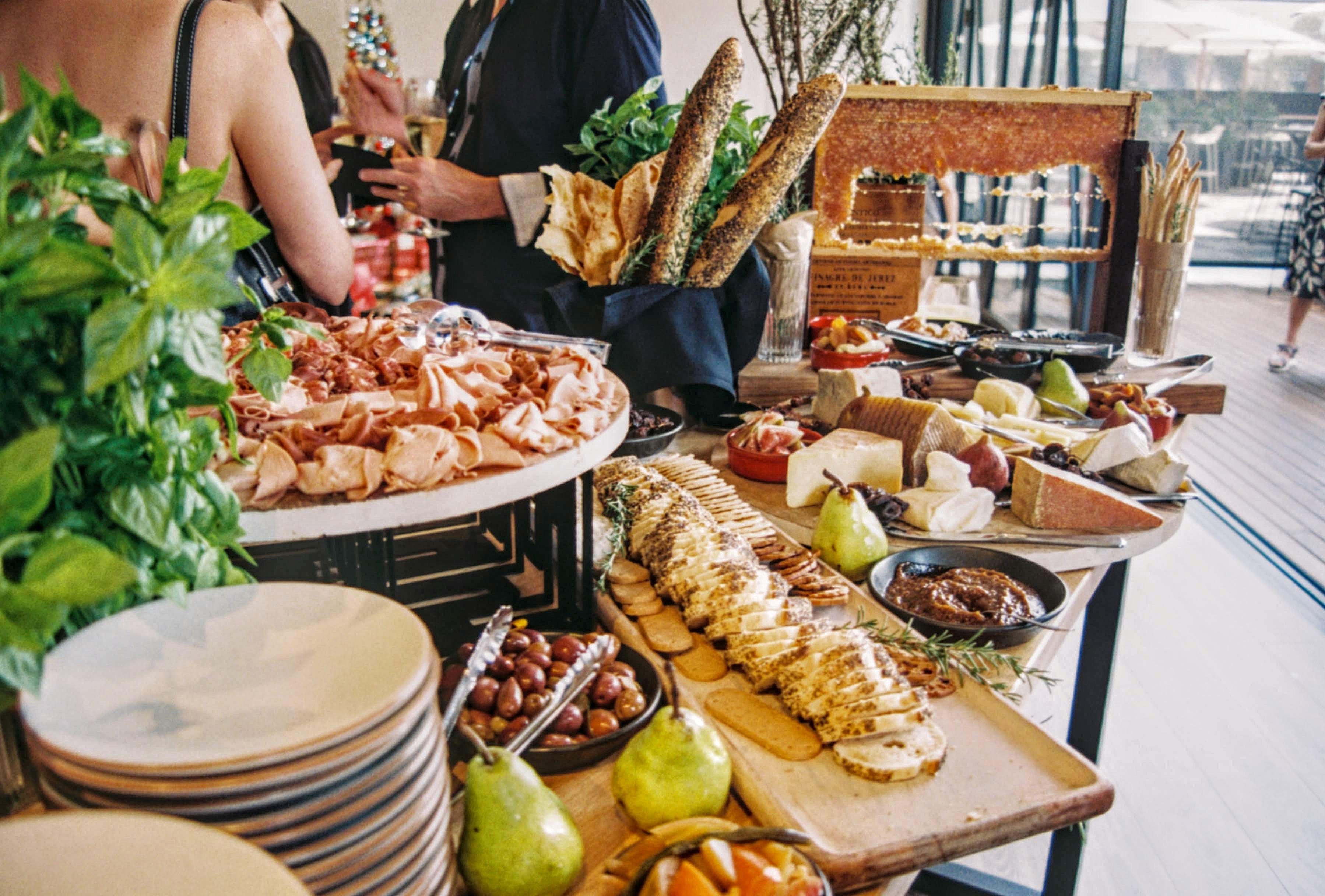 If you are planning your perfect wedding, one of the exciting things you will get to do is plan the perfect menu for your big day. This delicious task leads to a question: do I want to opt for a formal plated dinner, or should I serve a buffet style reception for my guests?
The answer depends upon several factors, including your budget and the vibe that you want your wedding to have. There are pros and cons associated with both the buffet service style and with hosting a plated dinner. There are also cost savings depending on which style you select.
Follow along as we explore the costs of both of these serving options, as well as weigh the pros and cons of each style.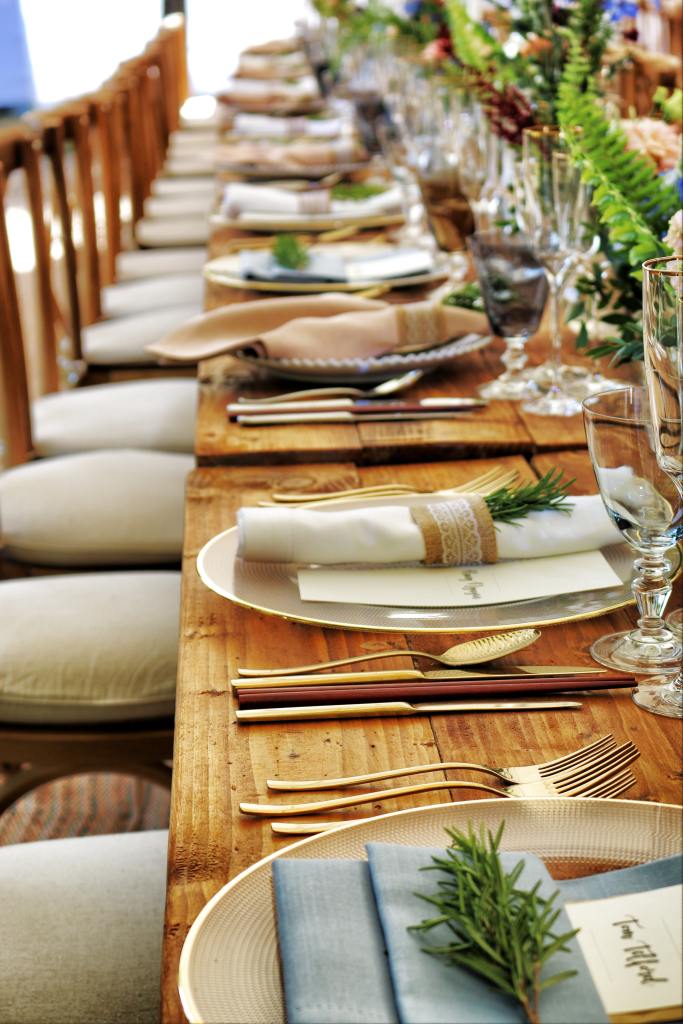 Average Wedding Catering Cost for Each Food Service Style
In general, a buffet style reception costs less than a plated meal, which is why it is a popular choice for weddings on a budget. Read on to learn about the average costs of plate versus buffet style wedding catering.
Plated
The average cost of wedding catering for plated meals is about $40 per head. If you are interested in a plated dinner, you'll need to order it in advance. Most people have guests select their dinner option on an RSVP card included with the invitation.
Buffet
The average cost for a buffet style meal is $27 per person – a significant cost savings. The type of food being offered at the buffet could potentially drive up the cost. Your wedding caterer should be able to work with you to help you select options that fit your budget.
Pros & Cons of Buffet Service Style
Read on as we discuss the pros and cons of the buffet style of wedding catering.
Pros
A plated service typically only has three or four selections for the meal, but a buffet style meal can offer a wide variety of options.
Guests only need to serve themselves the foods they want to eat, and can leave behind items that they aren't interested in.
A buffet can be set up beautifully. Work with your caterer to set up a visually stunning display.
Cons
Buffets are a more casual serving style. If you are looking for something more formal, it's probably not the best choice for you.
Food that must be kept at a specific temperature, such as steak, isn't going to serve well at a buffet, so you may be limited in what food choices you can offer.
Guests will need to wait in line, rather than be served at their tabl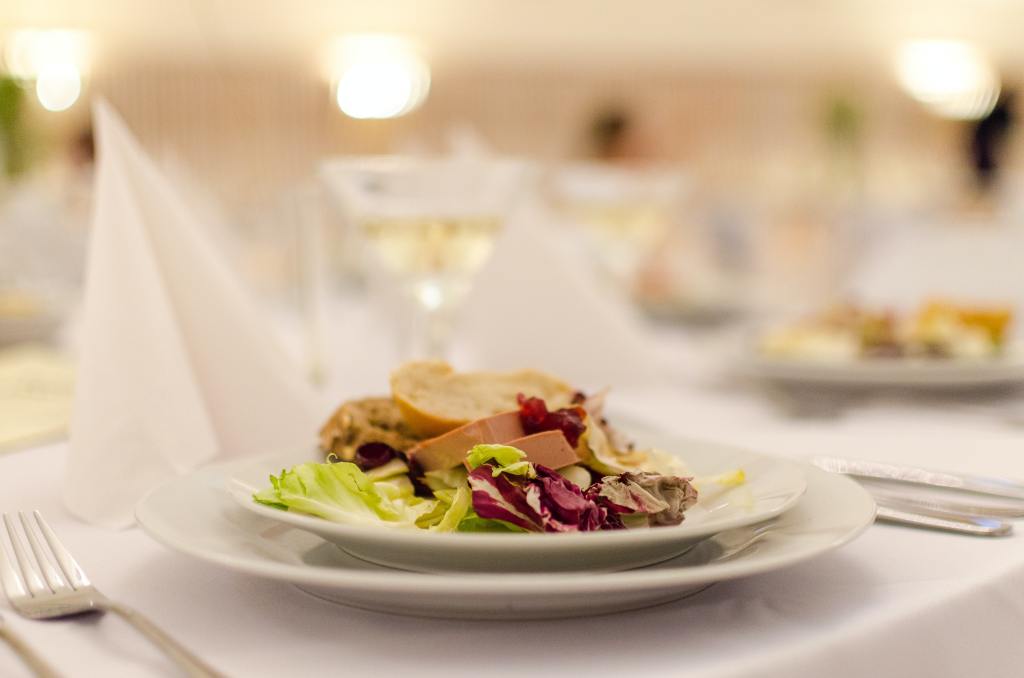 Pros & Cons of Plated Dinner Service
Here are the pros and cons of serving plated wedding food.
Pros
With a plated meal, you have the added benefit of portion control. If you are serving expensive food, a plated meal is ideal.
With plated meals you have more control over the presentation of your food on the plate.
Rather than waiting in line, guests are all served while sitting at their tables.
Cons
A plated meal is more formal, which may not be the vibe you are going for.
A plated meal creates a challenge if you have a last-minute change in guest count. Buffet style meals are more conducive to a fluctuating number of guests.
With plated meals, there are limited options for what you can serve your guests. Typically, there are about three options being offered.
Which of the Wedding Serving Styles is Best for You?
So, which is the best wedding catering style for you? It depends on your budget and on the experience you want guests to have at your wedding. If you want a more laid-back and informal feel, you may want a buffet. For more formal affairs, the plated style is probably best.
FAQs
Is plated more expensive than a buffet?
Yes, in general, plated dinners cost more money than buffets – but it also depends on the type of food you serve at your buffet.
Are buffets common at weddings?
Yes, buffets are quite common at weddings. They are a great way to give your guests more options to choose from.
What kind of food do you serve at a wedding buffet?
Popular dishes include pasta dishes, small sandwiches, tiny appetizers and finger foods, vegetable dishes, and more.
How much does it cost to feed 200 people?
For a plated dinner, if the average cost per head is $40 it will run you around $8,000. A buffet, with an average cost of $27 per person, will cost around $5,400 – a significant savings.
How do you plan how much food for a wedding?
For a plated dinner, you'll just need to have an accurate head count and the caterer will prepare the dinners. For a buffet, you'll generally need to have more food on hand. Consult with your caterer to determine how much food is needed per head.
Are there any other dinner service options I should consider?
Yes – another less popular but still viable option is to serve your food family style. With a family style reception, large platters of plated food will be served to your guests, and they will serve themselves from these platters at the table.
Sources
https://www.eventsured.com/2020/03/19/plated-or-buffet-whats-the-best-catering-option-for-weddings/
https://www.zola.com/expert-advice/buffet-vs-plated-which-style-of-catering-to-choose